This store requires javascript to be enabled for some features to work correctly.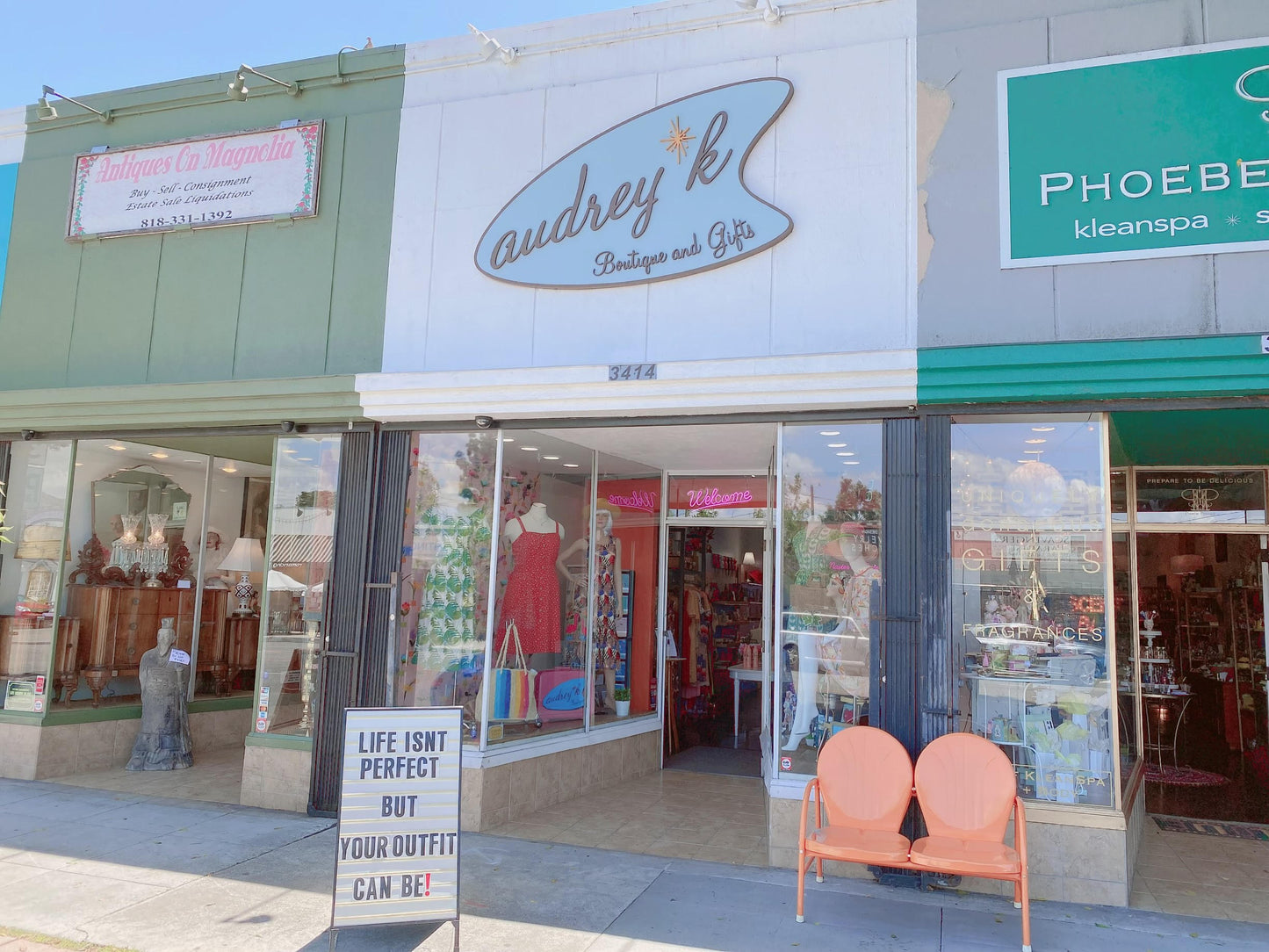 Mastering In Cuteness since 2006
Started in 2006, Audrey K Boutique was first established in Glendale, CA then after five years moved to Magnolia Park in Burbank, CA. There the boutique found a lasting home in a thriving, small business community. 
Audrey is a witty and driven entrepreneur who is known for her women's fashions: on trend, but never out of style. She curates from many local, oversea and fair trade brands, but also designs herself. 

But what Audrey is best known for is her relationships with her customers. They appreciate her honesty, her positivity and her friendship that is given unconditionally.

The boutique loves its sense of humor and always houses a unique & eclectic collection of goodies from kitsch to snark and everything in between. There's never a time you don't hear a chuckle or "cute!" while shopping at Audrey K. 

Every day the doors open, Audrey and her team welcome you to their home. 

"We master in cuteness!"